A Reason to Celebrate Black Business 
August was a month-long opportunity to acknowledge and appreciate black-owned businesses across America. Considering the country's history, black business can be called Exhibit A of the American Dream. CEO of the Black Business Alliance in Peoria, Illinois, Denise Moore recently made a statement that spoke to the importance of Black Business month. She says: "Black Business Month is exciting because it gives us an opportunity to focus on a community that is far too often underrepresented when it comes to access to capital and opportunities to build wealth." microsoft office torrent
Making Black History
Black Business Month was commemorated in the year 2004. Engineering entrepreneur Frederick E. Jordan partnered with John William Templeton, the president and executive editor of the publishing company eAccess Corp,' to make this annual event official. The purpose was to "drive the policy agenda affecting the 2.6 million African-American businesses," in order to highlight and empower Black business owners, especially given the similar challenges faced by minority business owners. This stemmed from Jordan's own personal experience of the struggle to gain financial backing and funding when he began his own firm in San Francisco in 1969.
Black Business is Booming the Economy
Celebrating the contribution of black business owners and entrepreneurs not only applauds diversity but also promotes equality. A month dedicated to black entrepreneurship recognizes the impact of black-owned businesses have on the nation's economy and the numbers back it up. avast internet security 2018 license key
About 10 percent of U.S. businesses are black owned and about 30 percent of all minority-owned businesses are black owned. According to the U.S. Census Bureau, that means approximately two million companies are black owned. 

Nearly 40 percent of black-owned businesses operate in health care, social work, repair and maintenance, beauty salons, restaurants, and more.  movavi video suite 16 activation key

New York has the most black-owned businesses in the U.S. followed by Atlanta. 

Washington D.C. has the highest ratio of black-owned businesses, at an incredible 28%. 

In 2012 over 30% of franchise businesses were black-owned, up from about 20% five years previous.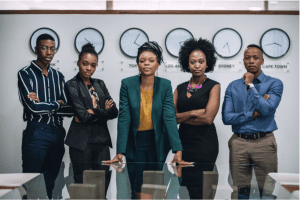 The Importance of Diversity
Celebrating Black-owned businesses empowers more people in the black community to chase their own "American Dream." and supporting these businesses is a way of acknowledging that they are more likely to be hit with economic hardship due to racism, lack of equity, and systematic oppression. This country's continual strive for diversity and inclusion relies on black business since they provide more career opportunities and visibility for black professionals than in any other sectors. It is our responsibility to support them to make sure that all minority communities can be inspired and contribute to the nation's economic and sociological well-being. 
How to Observe Black Business Month
Excitement often leads to the urge for action but we don't always know what actions to take. If you're looking for ways to celebrate Black Business Month here are some suggestions.
Use Black directories to guide you to black-owned businesses for your daily needs.

Support and highlight black entrepreneurs. 

Share business opportunities for black entrepreneurs. 

Promote black-owned businesses on social media.
Target for example has invested $2billion in black owned businesses. They have pledged to not only grow the number of Black-owned brands available in their stores and online, but also to spend more with Black-owned suppliers and build new resources for Black entrepreneurs. You can read more here
Written by Savon Bartley, 'Artivist' in Residence, grounded world